I proudly present our new eBook in the "Famous Gardens of Tokyo" series.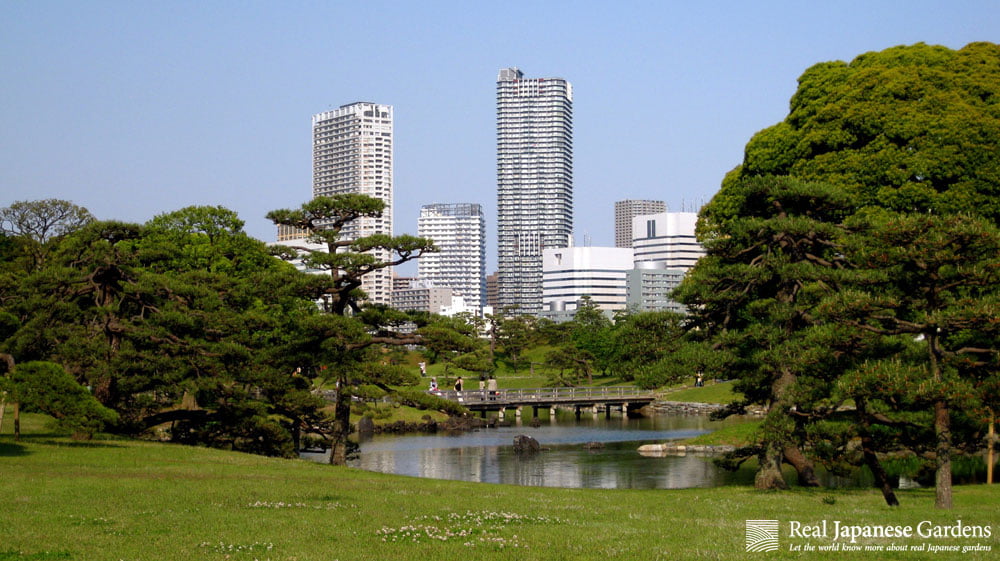 Hamarikyū can not only be seen as a Japanese garden, but also as a great park, located next to Tokyo Bay.
As most gardens in Tokyo, it is dated back to the Edo period, which means, that the Southern Garden is a pond-strolling garden.
The Northern Garden was built later, when the area belonged to the Imperial Family.
A difference between Hamarikyū and Koishikawa Korakuen is, that the Japanese garden part can be overlooked from several hills.

In Koishikawa Kōrakuen, we have several garden parts, strictly separated by trees or hills.
This gives Hamarikyū a wide and open feeling, while Kōrakuen seems enclosed.
Hamarikyū has several particularities, almost only to be found here. For example the duck hunting sites. Similar ones can only be found in possession of the Imperial Family today and are not open to the public.
Hamarikyū and Shibarikyū share the particularity of tide water ponds. Hamarikyū is directly connected to seawater through the Sumida river estuary.


Therefore, sea water fish are living in Hamarikyūs waters.
The nobleman used to fish along the shores of the Daisensui pond.
There is a small story about Morihime, the daughter of Shogun Ienari.
When she fished from the Fishing pavilion, she said, that the sun was setting too early. So much did she enjoy it!
Hamarikyū was always used by the Shoguns of Edo period. Some used it frequently, some only occasionally. But several Shogun made several changes in the garden. They added houses or rebuild areas.
Most of the constructions were destroyed by fires during Edo period or later in earthquakes or during WWII. Today Tokyo is rebuilding the great tea houses along the shore of Daisensui pond. They should be completed before Olympia in 2020.
Hamarikyū is one of those green Gems of Tokyo. It is located near the business district of Shinbashi and Ginza. Here one can see tradition and modernity right next to each other!
For me, the skyscrapers create a very modern feeling of shakkei.
But you should see for yourself?
One last thing to mention: Hamarikyu also used to lie next to famous Tsukiji fish market.
The fish market will be relocated to the other side of the Bay. One should be aware of this when planning the day!
In our eBook, you will find information on every garden highlight with explaining and scenic photographs.

Get your copy of our 20 page eBook about Hamarikyū Garden, delivered in pdf and mobi, for only 1.95$!
---
Support our Work on Patreon
klick for more info