Sorry that I am not providing you with information about a Japanese garden today.. But this might be interesting as well!
As you might know, Real Japanese Gardens is writing short guide books for Japanese gardens in Japan. We also have a small collection about the elements and plants used in these gardens.
Until now we sold them via Payloadz, which made it necessary to have a PayPal account.
On Gumroad it is still possible to use the PayPal account as payment method, but our customers can now also use credit cards. I think this is a good step forward on our goal to let more people know about the beauty of Japanese gardens!
For all people new to Gumroad I will now give a short explanation on how to use it! (Although it is really easy!)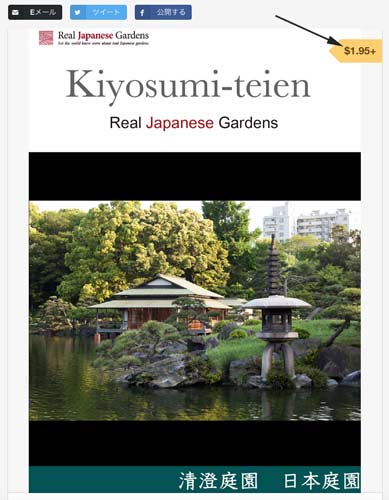 I hope you find the new process as easy as I do!
With this small change comes another one, but I will explain that one in another blog. Stay tuned!
-Anika
---
Support our Work on Patreon
klick for more info