Last week Anika and Aliya participated in Japanese exterior design lesson. The lesson was hold by Furuhashi Norimasa – very talented designer and exterior architect. He is a teacher of Japanese garden design courses in E&P Academy and he also runs his own exterior building company (here is the link: E&P Academy). We have learnt many new things. Let me share with some interesting information!
The first part of the lesson Furuhashi-san introduced us "Procreate"- drawing and sketching iPod application – very useful program for architecters and designers.  Then he talked about difference between Gaikou (we can translate it to English as building envelope) and Exterior.
Gaikou is the physical separator between the interior and the outdoor environment (for example, separation ground from streets, neighbors, other buildings etc.). The main focus is always on functionality.
Exterior includes building and design. It is not only functional part but also material coordination, color schemes, textures, contrasts etc.
Then we moved to the roles of optical effects in gardens like symbol trees, light, plants etc. The designer should be able to elaborate and describe every part and every detail of the planned garden. For example (on the picture), the vertical walls in front of the house and high trees set to hide the windows:

Every customer has his own request and design always should be planned accordingly. There are three styles currently presented in Japanese exterior designing: open style, closed style and semi-open style.  Open style does not include walls to block the view from the street into the garden.  Closed style separate the property with walls, fences and the gate from the street and neighbors. Semi-open style is a mix of both.
Then Norimasa-san showed us the real examples of his own work. Step by step development of a garden design with terrace and lawn area.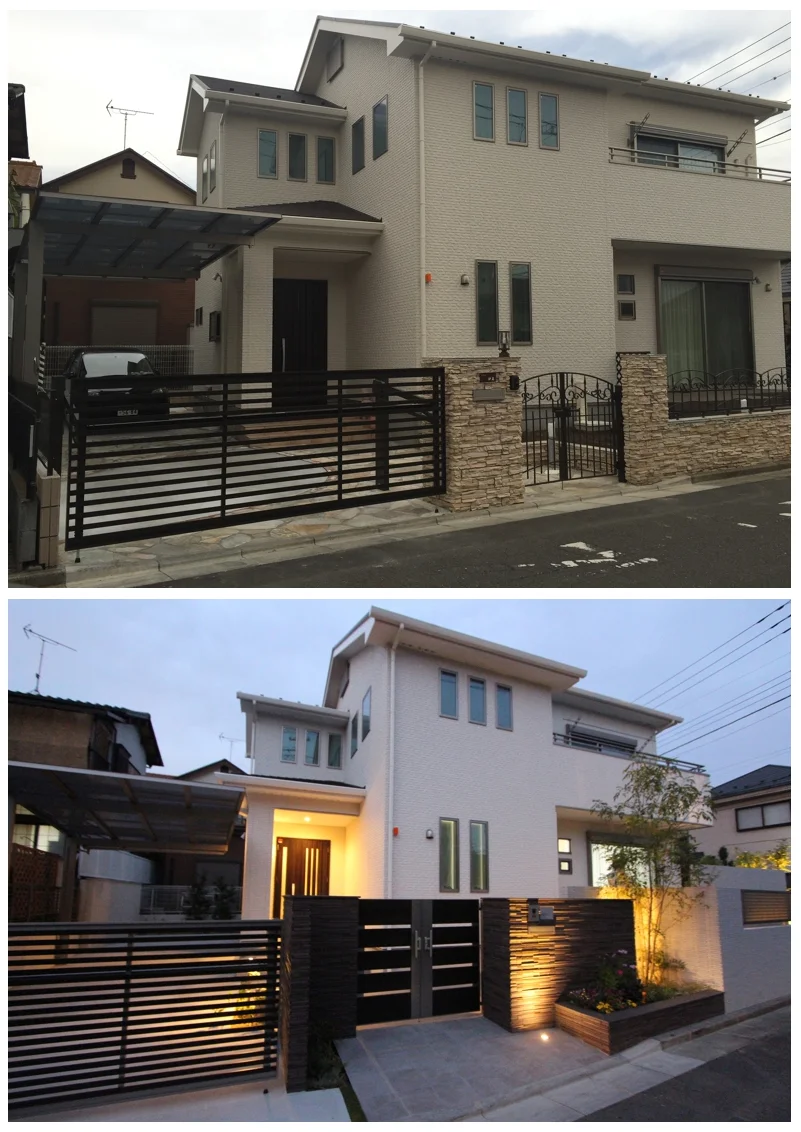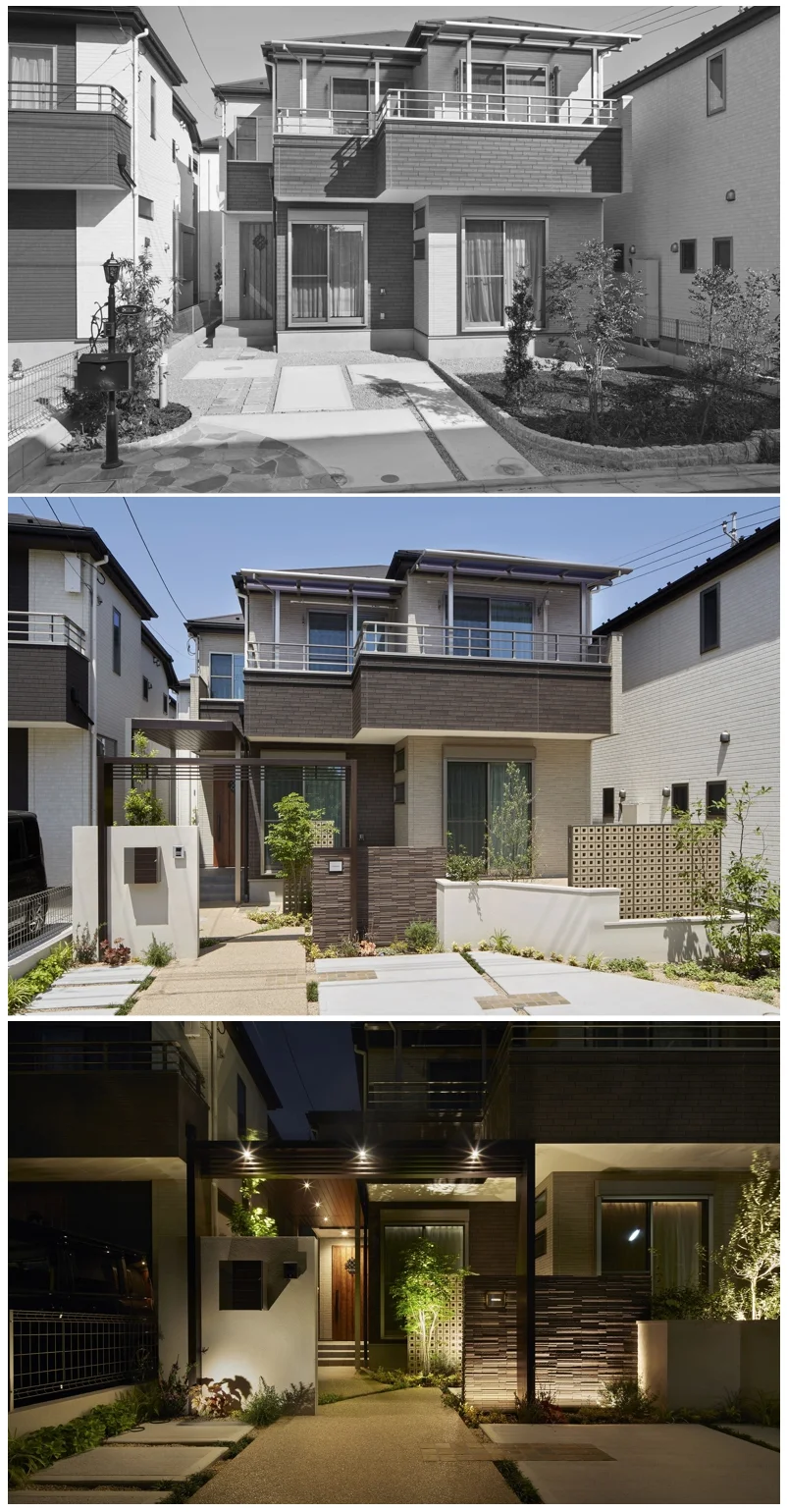 The pictures credit from website, for more information, please visit: EXPLANNING company
---
Support our Work on Patreon
klick for more info