Top >
Amida-dō Byōdō-in (Phoenix Hall)
Amida-dō Byōdō-in (Phoenix Hall)(平等院 鳳凰堂)
The Byōdō-in temple near Kyoto city was built in 998 in the Heian period (794-1192) as residence for Minamoto no Toru.
In 1052, it became a Buddhist temple. A year later, the Amida Hall, also called Phoenix Hall or Hōō-do was built. Until this day, it stands here in is original form.
In front of the Phoenix hall is a pond garden, which symbolizes the Pure Land, the paradise.
Feel free to pin these pictures to your Pinterest board: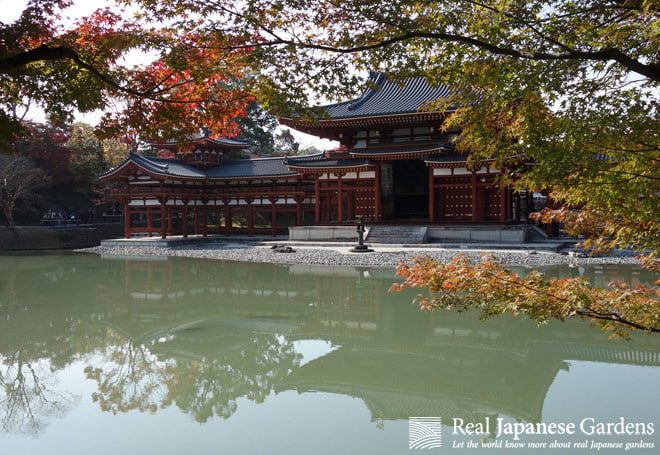 Directions
How to get there
From Kyoto station, take the Nara line towards Joyo. After 30 minutes and 8 stops, get off at Uji station (宇治). From there it is only a short walk in eastern direction.

Opening times
8:30am – 5:30pm

Admission
600 yen