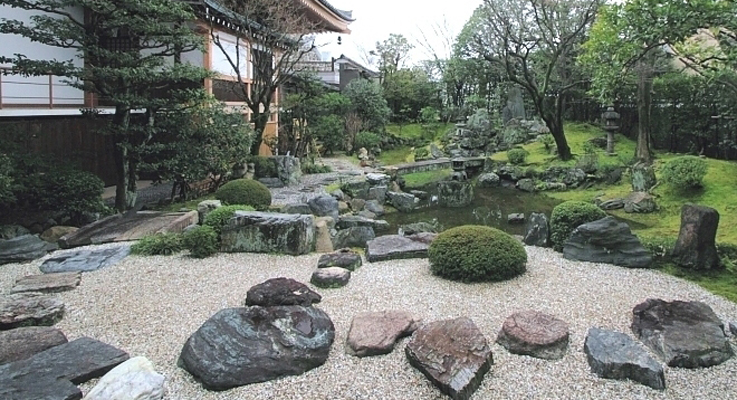 Mibu-dera was established in 991 by the monk Kaiken and is one of Kyoto's oldest temples. Since Kyoto has see a lot of wars, fires and other catastrophes over the centuries, none of the original building has survived until today. There is a stone garden south of the Shoin, the study rooms of the temple. It was also damaged in a big fire on the site and had to be rebuilt in 1811.
Directions
How to get there
Take city bus no. 28 from Kyoto station towards Daikaku-ji (大覚寺). Get off after 8 stops (around 15 minutes) at Mibu-dera-dori. From there head south and you will see the temple after 400 meters.
Opening times
8:30am – 16:30pm
The garden is only open during special occassions.
Admission
100 Yen
Address
京都市中京区壬生椰ノ宮町31
Kyoto-shi, Nakakyo-ku, Mibunaginomiya-cho 31