Tonogayato Teien
(殿ヶ谷戸庭園)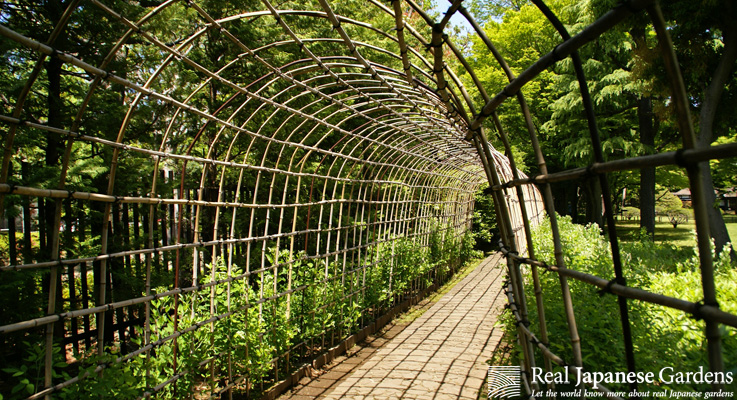 The Tonogayato Teien is a landscape garden, built between 1914 and 1916 (Taisho period) near Tokyo. It was built for the residence of the vice president of the Manchurian Railway company.In 1929, the estate was bought by a member of the Iwasaki family. Nowadays, the garden is enjoyed by young and mid-aged people, and you will probably be the only foreign visitor there.
There is a tea house on the premises that can be rented for tea ceremonies. The garden is a mixture of Japanese and European strolling garden. It is just 20 minutes by train from Shinjuku Station but feels very remote from everyday life in metropolitan Tokyo.
Contents:
Introduction
History
Buildings
The Gardens
Other Highlights
Anikas Impressions
Around Tonogayato Teien
15 pages full of information about the Tonogayato Garden
41 pictures of the gardens
PDF 20MB
mobi 25MB
The eBook is delivered as PDF and mobi.
Feel free to pin these pictures to your Pinterest board:
Tonogayato-teien Trailer
Watch the Tonogayato-teien trailer here.
RJG presents: Tonogayato-teien from Real Japanese Gardens on Vimeo.
Directions
How to get there
From Shinjuku, take the Chuo line towards Kawaguchiko and get off at the fifth stop, Kokubunji (国分寺)。From there, it is only a short walk to the gardens.
Opening times
9 a.m. – 5 p.m.
Last entry until 4:30 p.m.
Admission
150 Yen
Address
JP: 東京都国分寺市南町二丁目
Tokyo-to, Kokubunji-shi, Minami-cho, 2 chome