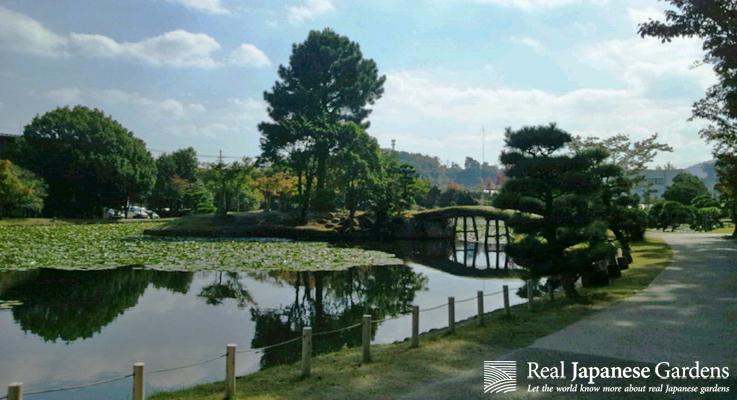 Shūraku-en is a park in Tsuyama city in the prefecture Okayama.
The garden was built after the model of the Kyoto Sento Imperial Palace for the daimyo Mori Nagatsugu. The garden designer was a disciple of Kobori Enshu, the famous Japanese garden designer and tea master.
The garden is laid out as a pond strolling garden around the southern pond, with a small stream meandering through the garden. The Chukoku mountains are used as a background for the garden (shakkei – 借景).
Directions
How to get there
From Okayama main station, take the JR Tsuyama line (1 hour 10 minutes) from platform number 9 towards Tsuyama (津山).
From Tsuyama station, either take a taxi (10 minutes) or walk around 30 minutes in nothern direction.
Admission
Free to enter
Address
628 Yamakita, Tsuyama, Okayama Prefecture 708-0004, Japan
〒708-0004 岡山県津山市山北 628