Top >
Adachi Museum of Art
Adachi Museum of Art(足立美術館)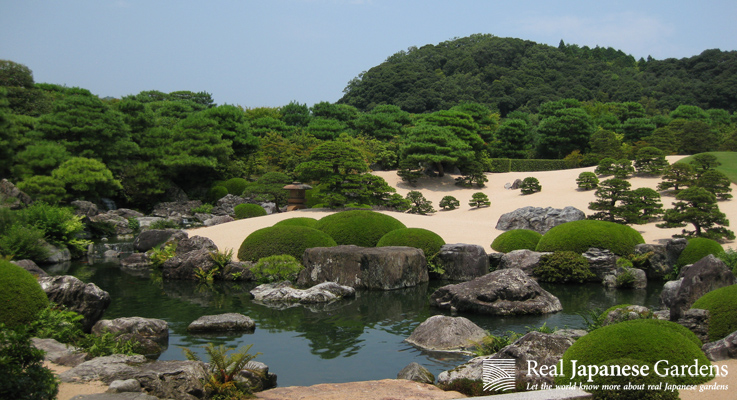 Adachi Zenko, a textile wholesaler from Shimane prefecture, opened the museum with its gardens in 1980. At this time he was already 71 years old. Adachi Zenko loved Japanese paintings and gardens since his youth. At the time he could afford it, he started to collect wonderful works of Japanese painters. When he decided to open a museum, it was an easy decision where: back in his hometown to show respect and gratitude.
There are several gardens around the museum. The main garden is the Dry Landscape Garden, but we can also find the Moss Garden, the Tea Garden, the Pond Garden, which is the oldest garden on the grounds, and the White Gravel and Pine garden, a tribute to works of Yokoyama Taikan.
The eBook about this garden was published with the support of the Adachi Museum of Art.
Content:
Introduction
Adachi Zenko
The six gardens of the Museum
– The Reception Garden
– The Moss Garden
– The Tea Garden
– The Dry Landscape Garden
– The Pond Garden
– The White Gravel and Pine Garden
Exhibitions in the main building and annex
Cafes and Restaurants
The gardener's work – Anika's Impressions
Opening hours and access
Around the Adachi Museum of Art
14 pages full of information about the Adachi Museum of Art
28 pictures of the gardens
PDF 13MB
The eBook is delivered as PDF.
Feel free to pin these pictures to your Pinterest board:
Watch the Adachi Museum of Art video
here
.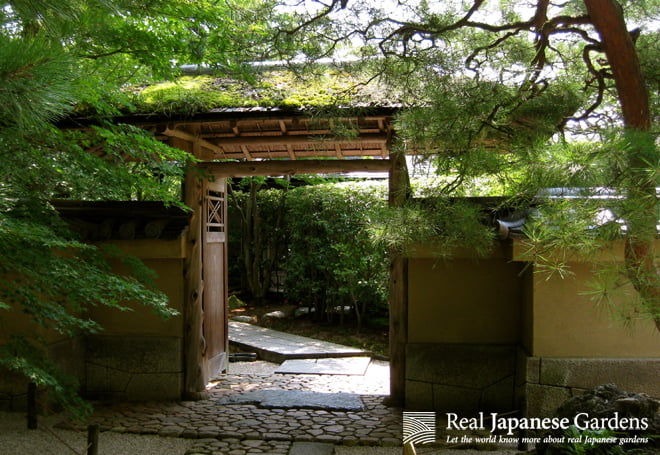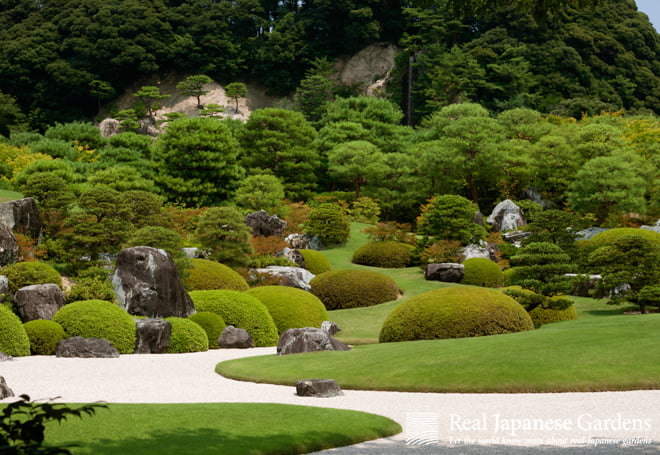 Directions
Address
EN: 320 Furukawa-cho, Yasugi, Shimane, 692-0064, JAPAN
JP: 〒692‐0064 島根県安来市古川町320

How to get there
The museum lies in a rural part of Japan in the Shimane prefecture.
From JR Okayama Station or Yonago or Izumo Airport take a JR train to Yasugi Station.
There is a free Shuttle Bus leaving every 20 min for the Adachi Museum of Art.

Opening times
April – September: 9:00 – 17:30
October – March: 9:00 – 17:00
Annex will close every other month for two days to change the exhibits.

Admission
2.300 Yen