Founded in 1188, this Rinzai Zen temple is number 5 of the Kamakura Zen temples. The Kamakura branch of the Ashikaga family, the main powerholders in the Muromachi period, made it their family temple.
The Kisan-an, a tea house restored in recent years, is open to visitors. From the veranda, you can enjoy the view on the zen garden while having a bowl of matcha.
Contents of the book
Introduction
History of the temple
-Five Zen Temple System
How Kamakura got its name (and which role Jōmyō-ji played)
The temple halls and treasures
-Different roof shapes in Japan
The gardens
-Kisen-an no niwa
-Approach
-English garden
Anika's Impressions
Recommendations around Jōmyō-ji
-Kamatari Inari Jinja
-Kisen-an
-Stone Oven Garden Terrace
-Ichijo Ekan Sanso
How to get there
12 pages
24 photos
6 illustrations
14 MB
The eBook is delivered as PDF.
Feel free to pin these pictures to your Pinterest board: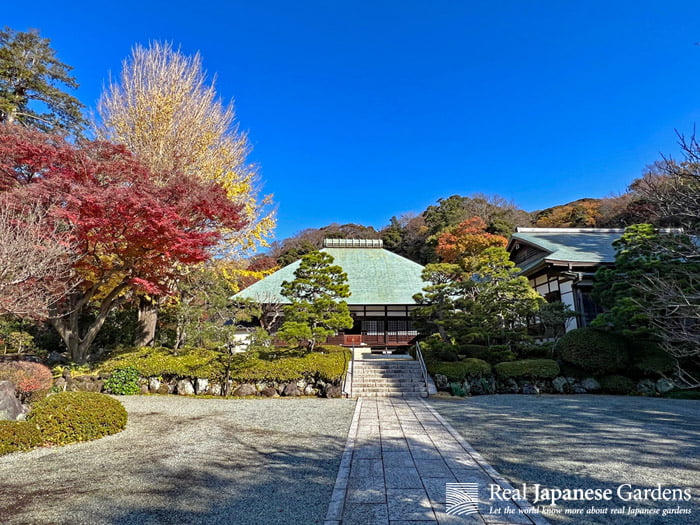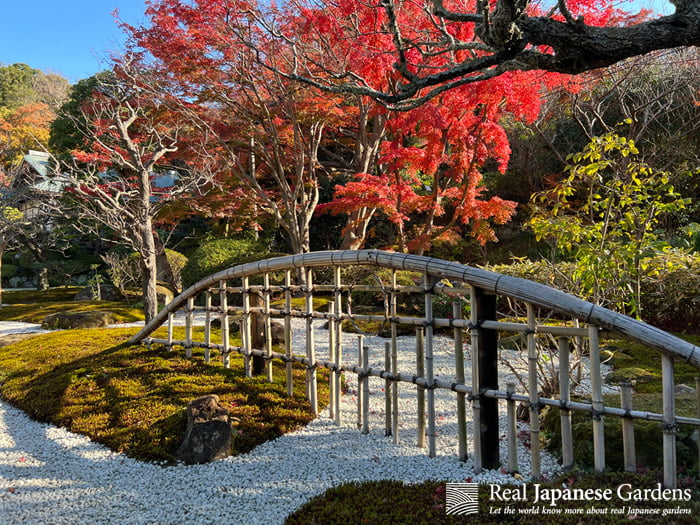 Directions
How to get there
Take the bus 鎌23 from the Kamakura main station. After 6 stops (about 8 min), get off at the bus stop Jōmyō-ji (浄明寺). From the bus stop, walk up the next street on the left side until reaching the gate of Jōmyō-ji.

Opening times
9am – 4pm

Admission
100 Yen

Address
EN: 8-31, Jomyoji 3-chome, Kamakura, Kanagawa 248-0003
JP: 〒248-0003 神奈川県鎌倉市浄明寺3丁目8−31