Surprisingly, Shinjuku Gyoen has one of the most beautiful Japanese gardens in Tokyo. It is a vast park and has different garden sections: a Japanese garden with two ponds connected by a small river, a formal French garden with roses en masse and an English Landscape garden.
The park used to be the residence of the Naitō daimyō clan and was built in the Edo period (1603-1868). In the Meiji period (1868-1912), the Imperial Household Agency took over the garden and remodeled it for the imperial family in 1906. It was completely destroyed in the Second World War in 1945. In 1949, the gardens were opened to the public for the first time.
Especially in spring, between end of March and end of April, the Japanese garden is worth a visit when more than 1500 cherry trees turn the landscapes in all shades of white and pink. The perfectly round trimmed azaleas shine in a bright pink and purple in May and June. There is also a Japanese tea house with a marvellous view of the pond, surrounded by a tree panorama that manages to screen out Tokyo's modern buildings.
Contents:
Introduction
History
Buildings
Gardens
Anikas Impressions
Around Shinjuku Gyoen
17 pages full of information about the Shinjuku Gyoen
33 pictures of the gardens
22MB
The eBook is delivered as PDF.
Feel free to pin these pictures to your Pinterest board: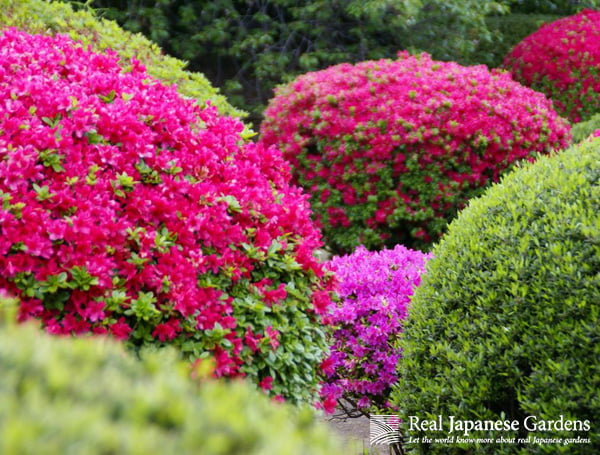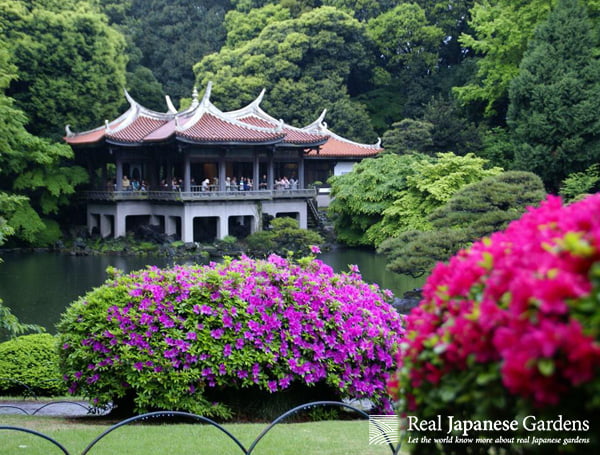 Directions
How to get there
You can get to the park by either walking in a westward direction from Shinjuku Station or Yoyogi Station or take the Marunouchi line to Shinjuku-Gyoen-Mae station (新宿御苑前). Another subway station close by is Shinjuku San-chome (新宿三丁目), served by Marunouchi line, Shinjuku line and Fukutoshin line.

Admission
500 yen

Opening times
10/1 – 3/14 9:00am to 4:00pm (closes at 4:30)
3/15 – 9/30 9:00am to 5:30pm (closes at 6:00)
7/1 – 8/20 9:00am to 6:30pm (closes at 7:00)
Closed on Mondays and between December 29th and January 3rd

Tel
+81-(0)3-3350-0151

Address
11 Naitomachi, Shinjuku-ku, Tokyo