Top >
Kōrin-in (Daitoku-ji)
Kōrin-in (Daitoku-ji)(興臨院)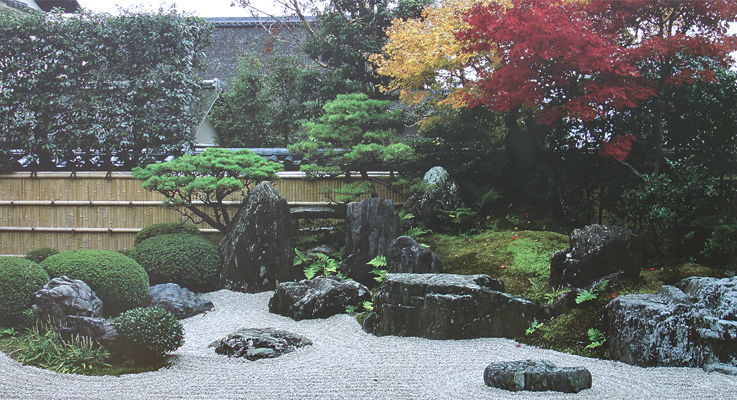 Kōrin-in is a sub-temple of Daitoku-ji. It was founded in 1520 as a family temple for the Hatekeyama family. The temple building (Hōjō, 方丈, abbot's quarter) built in the Shoin architectural style of the Muromachi period. Apart for the Zen garden, the temple is famous for its tea room Kankyo-tei.
Feel free to pin these pictures to your Pinterest board:
<!a href="/mt_pdfs/RJG%20-%20Kamakura%20-%20Kencho-ji-Example.pdf" target="_blank" rel="noopener noreferrer">
eBook coming…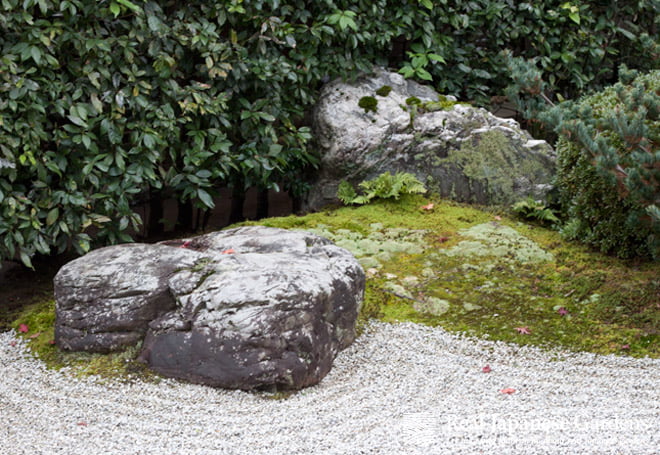 Directions
How to get there
Bus: Take the bus 205 or 206 and get off at the stop 'Daitoku-ji'.
Subway: Take the Karasuma line to Kitaō-ji station and walk about 15 minutes in a westward direction.
Admission
600 Yen
(Discount-ticket in combination with Ōbai-in is available.)
Address
EN: 〒603-8231, Kyoto-Shi, Kita-Ku, Murasakino, 80 Daitoku-ji-Chō
JP: 〒603-8231, 京都市 北区 紫野 大徳寺町80
Opening hours
Open only in autumn, between 10:00 am – 5:00pm
Website with opening time frames
https://kyotoshunju.com/temple/daitokuji-kohrinin/