Top >
[Bundle] Kyoto's Most Famous Gardens
[Bundle] Kyoto's Most Famous Gardens(京都名庭園)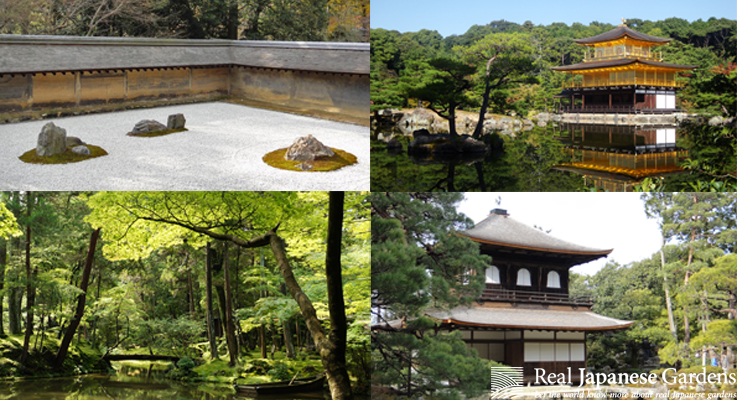 Buy a bundle of eBooks about Kyoto's most famous gardens!
This bundle contains our guide books about the Kinkaku-ji temple, the Ginkaku-ji temple, Ryoan-ji and the moss temple Saiho-ji.
You will find four single pdf files in the downloads, featuring one garden in each book, each worth $4.95. You will save $1.80 with buying all together.
This bundle contains four volumes of the most famous Japanese gardens. These are:
Kinkaku-ji
Introduction
Historical Background
History of the Temple and the Garden
Buildings and Garden
Jenny's impressions
Questions for Hayano-San
Eating and Drinking
Directions
11 pages
19 illustrations
17 MB
Ginkaku-ji
Introduction
Historical Background – The Muromachi period
and Ashikage Yoshimasa
History of the temple and the Garden
Buildings and garden
Jenny's impressions
Omiyage from Kyoto
How to get there
10 pages
30 illustrations
11 MB
Ryoan-ji
Introduction
History of the temple
The Rock Garden of Ryoan-ji
Around the Rock Garden
Sub temples of Ryōan-ji
Around the pond
How to get there
Other temples near Ryoanji
15 pages
37 illustrations/pictures
30 MB
Saiho-ji
History of the temple
Buildings of the temple
Musō Soseki's Garden Philosophy
The Moss
The Lower Garden
The Upper Garden
Jenny's impressions
Registration process
How to get there
Literature
18 pages
84 illustrations
19.3 MB
Feel free to pin these pictures to your Pinterest board: