Top >
Ōbai-in (Daitoku-ji)
Ōbai-in (Daitoku-ji)(黄梅院)
Ōbai-in is one of the secret sub-temples of Daitoku-ji and has one of Japan's best-designed Japanese gardens. It is only open for a few weeks in November, which is also the best time for visiting.
The temple was founded in 1562 as Ōbai-an (黄梅庵). Tea master and garden designer Sen no Rikyu (at that time 62 years old) is said to have designed the moss-covered garden. It features a Sanzonseki (stone arrangement in form of a Buddhist triad) and a small pond in the shape of a gourd. There is also an unusually shaped lantern brought by daimyo Kato Kiyomasa from his infamous campaign against Korea.
The Kuri is one of the oldest in Japan, and the paintings on the sliding doors ("Seven sages of the bamboo grove", painted by Unkoku Togan) have survived from the 16th century until today.
Sen no Rikyu is said to have conducted tea ceremonies in one of the tea rooms of the Shoin (study) called Sakumuken (The dream of last night).
If you have a chance to visit this temple in November, make every effort to do so as it has one of the most beautiful gardens in Japan.
Contents of the book
Introduction
Daitoku-ji
History of Ōbai-in
Oda Nobunaga and Toyotomi Hideyoshi


Buildings
Hondō (Fusuma-e)
Shoin
Kuri
Shōro
Kōshin-in
Graves


Teahouses
Fudo-ken
Sakumu-ken
Kōshun-an
Isshi-an


Gates
Karamon
Omotemon


Gardens
Entry garden
Sabutsu-tei
Kanza-tei
Jikichu-tei
Hatō-tei
Anika's Impressions
Recommendations around Obai-in
How to get there
12 pages
19 pictures of the temple and gardens
10MB
The eBook is delivered as PDF.
Feel free to pin these pictures to your Pinterest board: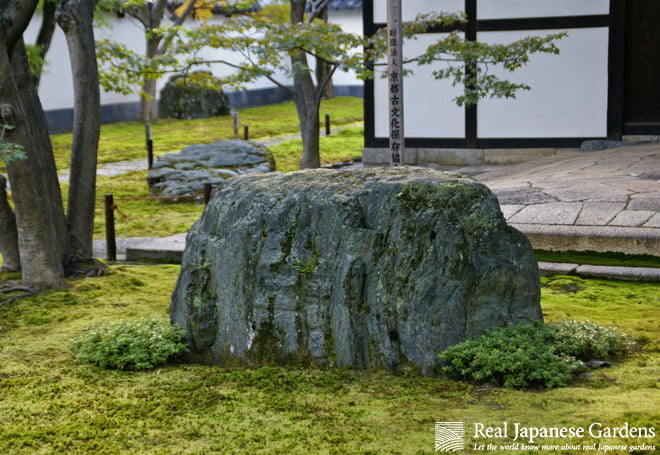 Directions
How to get there
Bus: Take the bus 205 or 206 and get off at the stop 'Daitoku-ji'.

Subway: Take the Karasuma line to Kitaō-ji station and walk about 15 minutes in a westward direction.

Admission
800 Yen

(Discount-ticket in combination with Kōrin-in is available.)

Address
EN: 〒603-8231, Kyoto-Shi, Kita-Ku, Murasakino, 53 Daitoku-ji-Chō

JP: 〒603-8231, 京都市 北区 紫野 大徳寺町53

Opening hours
Open only irregularly in spring and autumn, between 9:00am – 4:30pm