Top >
Sentō Gosho (Sentō Imperial Palace)
Sentō Gosho (Sentō Imperial Palace)(仙洞御所)
The Sentō Imperial Palace was built in 1630 as Emperor Go-Mizunoo's retirement residence. Several fires have burnt down the buildings over the time, and the Sentō Imperial Palace was never reconstructed. The gardens stem from the year 1630, designed by the famous garden designer and tea master Kobori Enshu.
Since at that time in Japan all the military and political power was with the Shogunate, and not the Imperial Court, the nobility had time to study and appreciate traditional Japanese art forms like poetry, calligraphy and tea ceremony. So, emperor Gomizunoo was a highly educated man with refined taste and contributed considerably to the design of the villa and gardens.
The garden designer was Kobori Enshu (小堀 遠州), a tea master and artist. Together they designed the garden, which was originally divided by a wall into a North and a South section with two separate villas for the emperor and the empress.
The gardens are laid out around a large pond with several islands, six different bridges and paths that lead around it. There are also two tea houses in the garden.
Access to the garden is only granted to guided tours (free of charge). You can apply for a tour at the Imperial Household Agency Office in Kyoto (3 Kyoto-gyoen, Kamigyo-ku, Kyoto, 602-8611) or on their website:
ttp://sankan.kunaicho.go.jp/english . Tours are held only in Japanese, but an English language audio guide is available.
This eBook is about the Ishi-doro, the Japanese stone lanterns in the garden.
Contents of the eBook:
Introduction to Japanese stone lanterns
Brief history of the Sento Gosho gardens
Japanese stone lanterns along the garden paths:
Stone lantern – Ishi-dōrō (石燈篭)
Christian lanterns – Kirishitan-dōrō (キリシタン燈籠)
Snow-viewing lantern – Yukimi-dōrō (雪見燈籠)
Buried stone lanterns – Ikekomi-dōrō (活け込み燈籠)
Korean stone lanterns – Chōsen-dōrō (朝鮮燈籠)
Oribe stone lanterns (織部燈籠)
7 pages with
21 pictures about the stone lanterns of the Sentō Gosho garden.
The eBook comes as pdf.
Feel free to pin these pictures to your Pinterest board: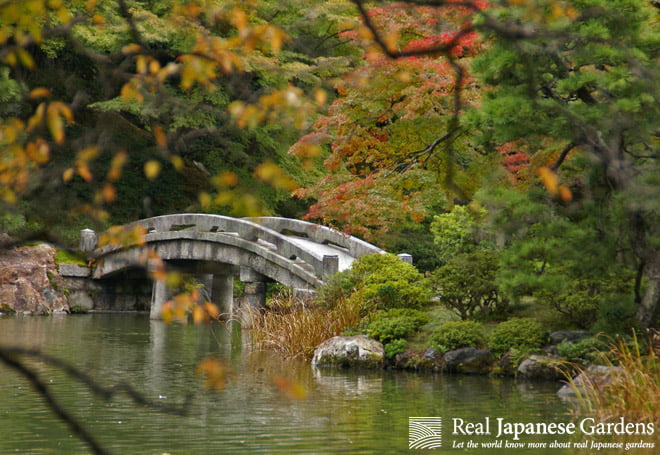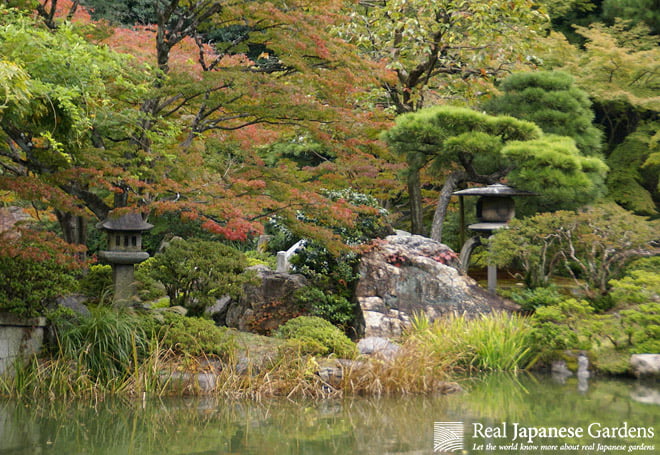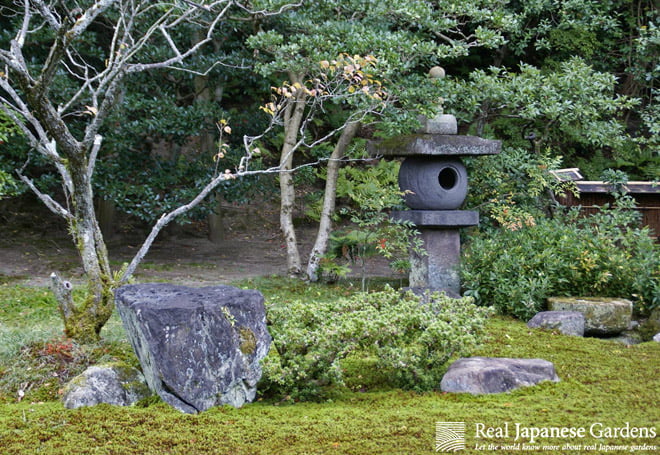 Directions
How to get there
From Kyoto station, take the Karasuma line to Marutamachi station (丸太町, 4 stops, 7 minutes). From there, enter the Kyoto-gyoen and go to the entrance of the Sentō-Gosho in the center of the park.

If you prefer to go by bus, take the city bus 205 and get off at the bus stop Furitsu-idaibyouin-mae (府立医大病院). The bus stop is to the east of the Kyoto-gyoen, enter the park and walk in a westwards direction.

Addess
JP: 〒602-0881 京都府京都市,上京区京都御苑
EN: Kyoto Gyoen, Kamigyo-ku, Kyoto-shi 〒602-0881

Admission
Entrance is free, but only granted to guided tours. See above for application.
A limited number of tickets is given out for three time slots each day at around 11am. First comes first serves.