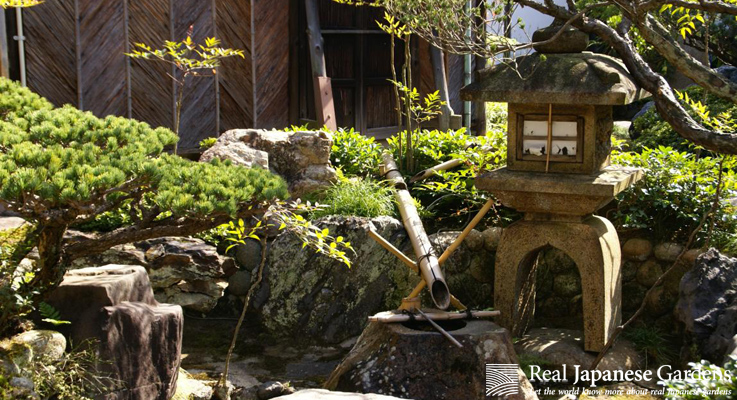 The Ōhashi-ke garden is a private garden in the traditional Fushimi Inari neighborhood in southern Kyoto. It has a special surprise for its visitors: A Suikinkutsu (水琴窟), a musical instrument in the garden. A Suikinkutsu is a jar that is buried in the earth below a water feature. This is the oldest Suikinkutsu in Kyoto. As the water trickles from the basin through a layer of gravel and into the jar, the sound of the water drops is echoed by the walls of the jar. Listening to this soothing sound is said to have a cooling effect on the listener – very welcome on Kyoto's hot summer days.
We arrived on a sunny Sunday morning and were greeted by the white-haired Ōhashi-san, the owner of the garden. His great-grandfather Ōhashi Jinbei had the garden built in 1913 by Kyoto's garden master Ogawa Jihee. Ogawa was the 7th generation of a family of Japanese gardeners. This tradition continues until today – every year, the 11th and 12th generation of the family work for two days with 6 to 7 people in the garden. The garden also features a great number of Japanese stone lanterns.
Contents:
Overview
Suikinkutsu – How it works
Stone lanterns of the garden
The tea house resting arbor
Other points of interest
9 pages with detailed information
43 great pictures and illustrations
16MB
The eBook is delivered as PDF.
Feel free to pin these pictures to your Pinterest board: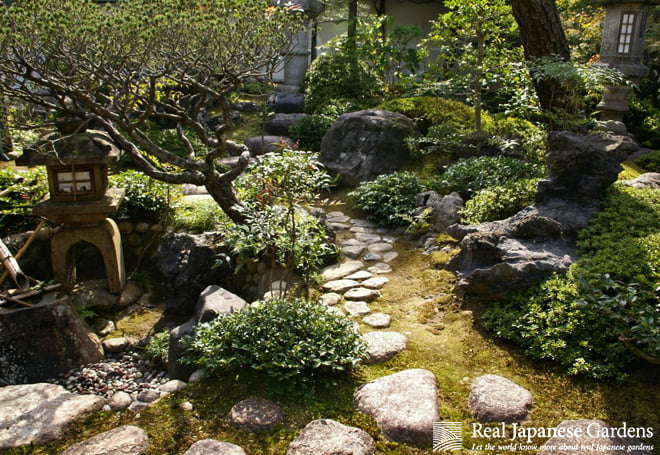 Directions
How to get there
From Kyoto station, take the Nara line towards Joyo. Get off at the second stop, Inari. Then walk in north eastern direction to Fukakusa Kaidocho.

Address
京都市伏見区深草開土町45-2
Kyoto, Fushimi-Ku, Fukakusa, Kaidocho 45-2

Admission
The Ōhashi-ke is not longer open to the public!