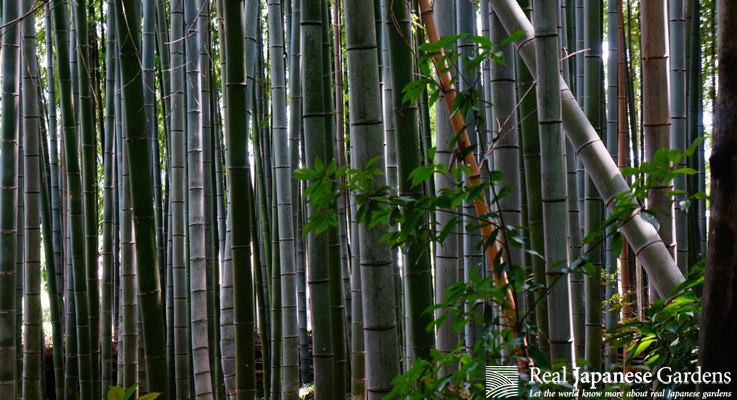 In Japan, you can encounter bamboo everywhere – In the mountains, near rivers, in strolling gardens, tea gardens and private residences. Timber bamboo is used to build houses, roofs, scaffolding, windows, blinds, and fences. Whether it be chopsticks, brooms, flutes, brushes, fans or the most fragile tea scoop – bamboo products are part of the everyday Japanese life.
The plants are equally fascinating – some bamboo varieties need not less than 1 year to reach their full height, one can literally watch them grow! The bamboo shoots are already the same diameter as the later culm and have all the parts complete when they break through the soil. Bamboos can flower as infrequently as every 50 years – some varieties like the Madake flower do so at the same time all over the world!
The slender, erect culms, their cool green color and the sound of the wind in the leaves high above the garden visitor's head are an integral part of the Japanese garden culture. In this eBook, we want to introduce the most common bamboo varieties and show if and how they can be grown in other climates outside of Japan.
Contents of the eBook
Introduction
Low growing bamboo
– Azumane-zasa
– Kuma-zasa
Medium height bamboo
– Tōchiku
Tall growing bamboo
– Mōsō-chiku
– Madake
– Hachiku
– Kuro-chiku
– Kikko-chiku
11 pages packed with 42 stunning pictures of Japanese bamboo
The eBook is delivered as PDF.
Feel free to pin these pictures to your Pinterest board: