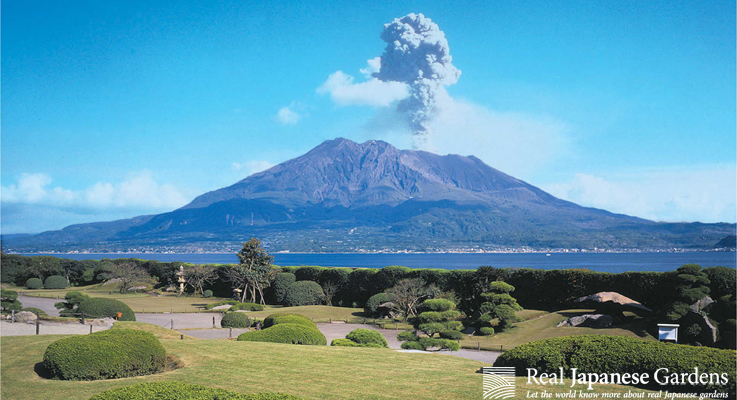 Sengan-en was built as a second residence by Shimadzu Mitsuhisa, 19th head of the Shimadzu family, in 1658. The garden covers an area of approximately 50,000㎡ and is designated as meishō (名勝) – a national place of scenic beauty.
Sengan-en is perhaps best known for its use of shakkei (借景) borrowed scenery. Active volcano Sakurajima acts as a tsukiyama (築山), an artificial hill present in Japanese gardens, and Kinkō Bay forms the pond.
The residence was heavily influeneced by Chinese and Ryukyuan culture due to its location in the South of Japan. The Bōgakurō pavilion (望嶽楼) is constructed in Ryukyuan style, and was used to host important guests. The Kyokusui garden (曲水庭), used yearly for Kyokusui no En (曲水の宴) – a traditional poetry composition event, is based on Chinese culture.
The house, lived in by successive generations of the Shimadzu family (daimyo family in the Edo period), has regular guided tours and guests can enjoy the private inner garden while drinking matcha and eating a traditional Japanese sweet.
The area around Sengan-en was instrumental in the modernization of Japanese industry, and in July, 2015 Sengan-en and Shōko Shūseikan, now a museum and once Japan's first factory, were recognized as World Cultural Heritage Sites related to Japan's Meiji Industrial Revolution.
Feel free to pin these pictures to your Pinterest board: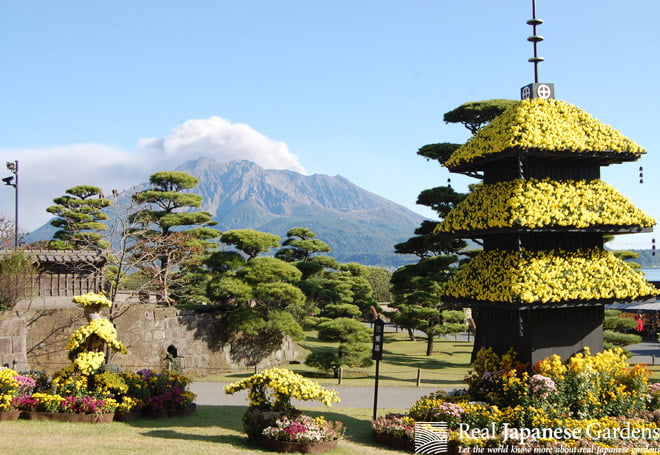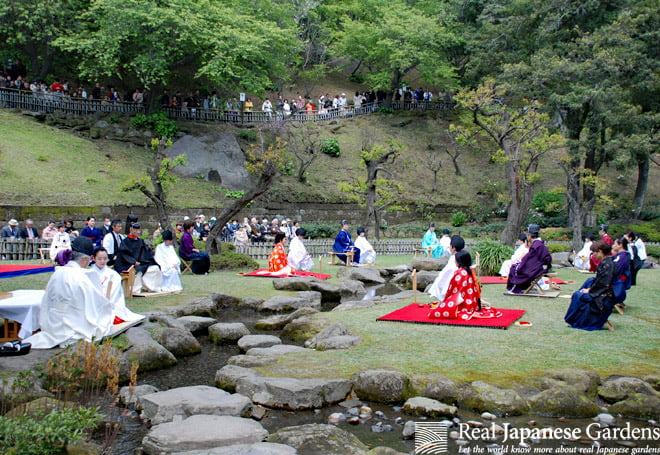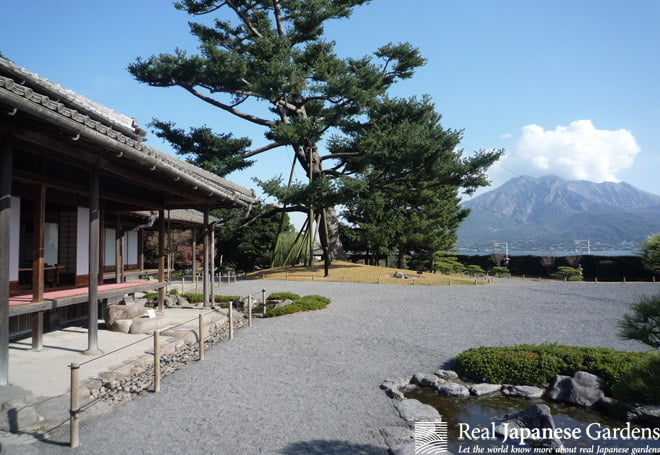 Directions
How to get there
The garden can be reached by walking from Kagoshima Station. The walk takes about 40 minutes.


By bus
From Kagoshima Chuo Station (Kagoshima City View Bus, Machi Meguri Bus)
30 minutes by bus – get off at the Sengan-en Mae (仙巌園前) bus stop


From Kagoshima Station
(Nangoku Kotsu Bus, Iwasaki Bus)
10 minutes by bus – get off at the Sengan-en Mae (仙巌園前) bus stop


Address
JP: 鹿児島県鹿児島市吉野町9700-1 〒892-0871
EN: 9700-1 Yoshino-chō, Kagoshima City, Japan 892-0871


Opening hours
9:00am – 17:00pm (All year round)


Admission
1500 Yen (1000 Yen for Museum and Garden only)