The Katsura Rikyū or Katsura Imperial Palace (also known under the name Katsura Detached Palace), has been built for Prince Toshihito in the early Edo period. Since the prince was very well read, the gardens feature many references to the Japanese classic "Tale of the Genji". The architecture and the gardens of the palace are remarkable. There used to be five tea houses in the garden, of which four remain until today. The tea houses and the Old, Middle and New Shoin (drawing room, study room) are exquisite examples of Japanese architecture.
The garden features a large variety of decorative features like stone lanterns, gates, hand washing basins and different styles of laid paths, stepping stone paths and Japanese garden fences.
This eBook features the famous Ishi-doro or stone lanterns of Katsura Rikyu.
Contents:
Introduction to stone lanterns (石燈籠)
Introduction to the Katsura Imperial Palace (桂離宮)
Stone lanterns along the garden paths:
Ball-shape lantern – Mari-gata Tōrō (毬形灯籠)
Stone lantern – Ishi-dōrō (石燈篭)
Water-firefly lantern –
Mizubotaru-dōrō (水蛍燈篭)
Christian lanterns – Kirishitan-dōrō (キリシタン燈籠)
Snow-viewing lantern – Yukimi-dōrō (雪見燈籠)
Triangle lantern – Sankaku-dōrō (三角燈籠)
Three-lights lantern – Sankō-dōrō (三光燈籠)
Buried stone lanterns – Ikekomi-dōrō (活け込み燈籠)
Oribe stone lanterns (織部燈籠)
8 pages with
25 pictures about the stone lanterns of the Katsura Rikyu garden.
Feel free to pin these pictures to your Pinterest board: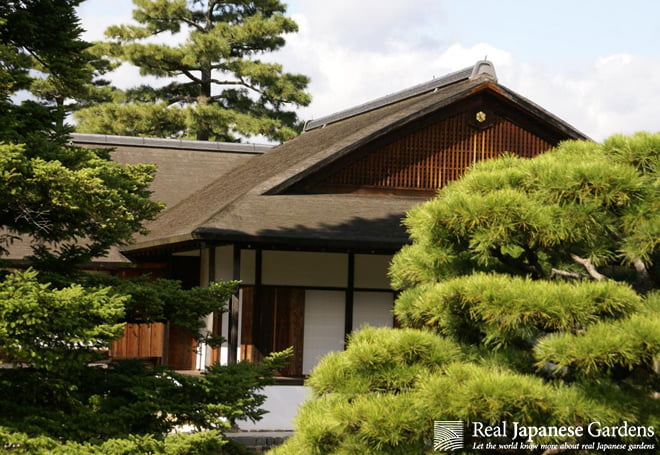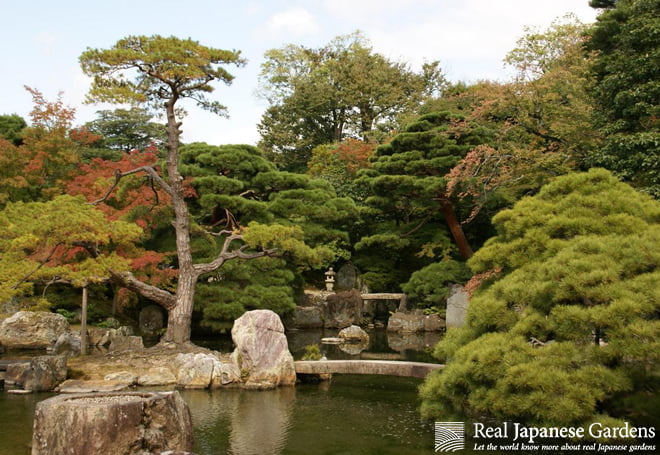 Directions
Katsura Rikyu is located in Kyoto's west. The easiest way to get there is to take the Kyoto City bus 33 from Kyoto station and get off at the "Katsura Rikyu mae" bus stop. You can also take the Hankyu Kyoto train until Katsura station and walk from there in 15 minutes in eastern direction.

Address
JP: 〒615-8014 京都府京都市西京区桂御園
EN: Katsuramisono, Nishikyo Ward, Kyoto, Kyoto Prefecture 615-8014

Admission
Reservation required at the Imperial Household Agency. Same-day reservations are ok. A contingent of tickets is available each day from 11 am on a first come first-served basis.
http://sankan.kunaicho.go.jp/english/guide/katsura.html

1000 Yen Admission fee. Only visitors above 12 years are allowed.