Sen no Rikyu is the most famous Japanese tea master and founder of the Japanese way of tea. After his grandson died, his heirs founded three different schools of the Japanese way of tea. One of these schools is Omotesenke, meaning "Front-Sen-house".
The Omotesenke estate is also known by the name of its representative tea room, the "Fushin-an" (不審庵). This is where Sen Rikyū's son-in-law, Sen Shōan, reestablished the Kyoto Sen household after Rikyū's death and where the knowledge of the Omotesenke way of tea has been passed until today.
Feel free to pin these pictures to your Pinterest board: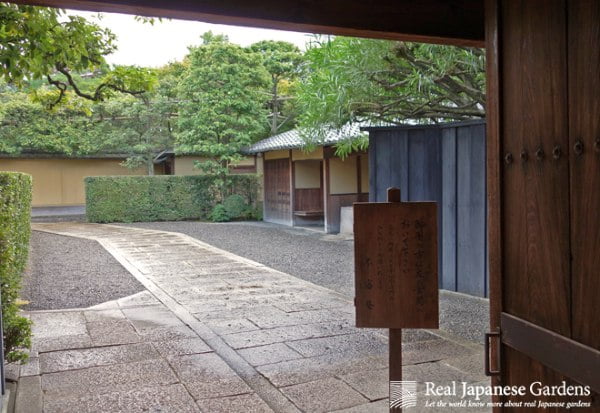 Directions
How to get there
Take the city bus number 9 to Horikawaji-no-uchi(18 stops, 27 minutes). From there, walk in eastern direction and turn left into the Ogawa-dori (小川通).