Top >
Ryōgen-in (Daitoku-ji)
Ryōgen-in (Daitoku-ji)(大徳寺龍源院)
Ryōgen-in is one of Daitoku-ji's twenty-two sub-temples. It is a rather small temple, but has several superlatives to offer:
→ One of its gardens (Tōkekiko) is Japan's smallest garden (supposedly).
→ Another of its gardens (Ryūgin-tei) is Daitoku-ji's oldest garden (maybe).
→ Its meditation hall is Japan's oldest Hōjō – competing for this title with Ryogin-an of Tofuku-ji.
→ Japan's oldest gun is on display inside the temple buildings.
The temple was found in 1502 as Daitoku-ji's sub-temples by the priest Tokei. It belongs to the Rinzai school of Zen Buddhism.
Feel free to pin these pictures to your Pinterest board:
<!a href="/mt_pdfs/RJG%20-%20Kamakura%20-%20Kencho-ji-Example.pdf" target="_blank" rel="noopener noreferrer">
eBook Coming…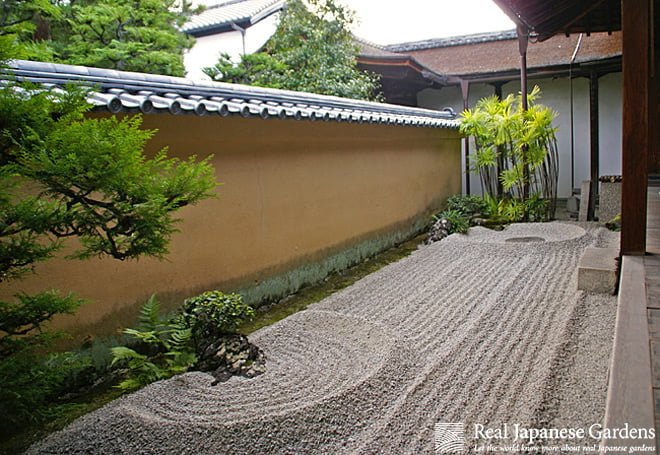 Directions
How to get there
Bus: Take the bus 205 or 206 and get off at the stop 'Daitoku-ji'.
Subway: Take the Karasuma line to Kitaō-ji station and walk about 15 minutes in a westward direction.

Admission
350 Yen

Opening hours
9am – 4:20pm

Address
EN: 〒603-8231, Kyoto-Shi, Kita-Ku, Murasakino, 53 Daitoku-ji-Chō
JP: 〒603-8231, 京都市 北区 紫野 大徳寺町53

Telephone
075-491-7635